HHCS Cats Available for Adoption or Foster
(October/November 2014)



HHCS is a sanctuary for special needs felines. However, occasionally we do have young and adult cats available for adoption. We also have a few cats that due to age, probably won't be adopted, but are great candidates for foster homes. Please see below for details. You can also visit all our cats available for foster or adoption at www.petfinder.com/shelters/CA1811.html


ADOPT

The cats shown here are all currently available for adoption. They have all been spayed/neutered, vaccinated, tested for Felv/FIV, dewormed and de-flead. In addition they have been vet-checked. Our adoption fee is $85 for one cat/$150 for a pair. (Of course there is no fee for fostering.) If you see a cat(s) you are interested in, email us at healinghopecs@att.net for more info. and to request an adoption or foster application. Our phone number is 949-337-8372.

Please note that in most cases, an HHCS representative will perform a home check, before the adoption or foster will be finalized.



MADELINE: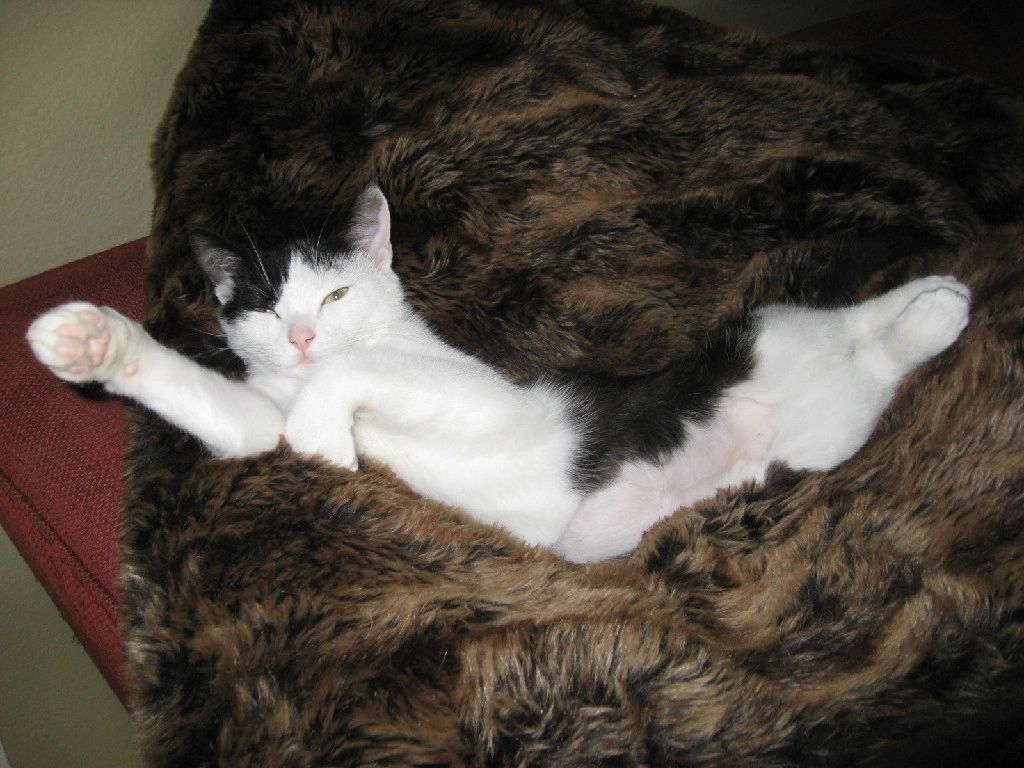 My name is Madeline and I'm a lucky little girl. The rescue lady from HHCS found me and my friends living up against the freeway, behind a strip mall, when I was only 8 weeks old. She trapped everyone else but couldn't get me for many months. Finally I succumbed and came to live with my current foster mom. Despite my scarey start in life, I am healthy and actually love people and other animals. I may be a bit shy at first, but I will bond well with one or two quiet people. In fact, I love to give "head butts" to get attention. When most people meet me they are impressed by my cute-ness, including the white tip at the end of my tail!


I'm good with cat-friendly dogs, but probably shouldn't go to a home with children. I absolutely adore other cats, and must to go to a home with another accepting cat. But they have to share the food bowl . . . I'm notorious for pulling that food bowl away from others with my paw!


I was born around October 1st of 2011, so I'm still still young, playful and just looking for that forever, purrr-fect home.


Mose

My name is Mose and I am waiting for my new home, where I will get all the attention I badly want! Because I'm mellow and laid back, I don't push mys
elf onto people. But if you give me your time and love, I'll be your best buddy. You know the saying: "Once you've gone black, you cannot go back".
My caretakers at HHCS describe me as "perfect cat", as I am so healthy and have such an even tempered personality. I can get along with other cats, depending on how they treat me. I'm okay with older children too. Because of my short hair (fur) I'm pretty low maintenance. Once I get to know you I love to rub my face and nose next to yours. But I get so happy and excited that sometimes I drool at the same time!


The veterinarians think I'm about 7 or 8 years old. Except for being a little bit pudgy, I get a clean bill of health. I've been neutered, vaccinated, microchipped, de-flead, de-wormed; I've also had a bad tooth removed. So, I'm just waiting for quiet home that will love me!





Maya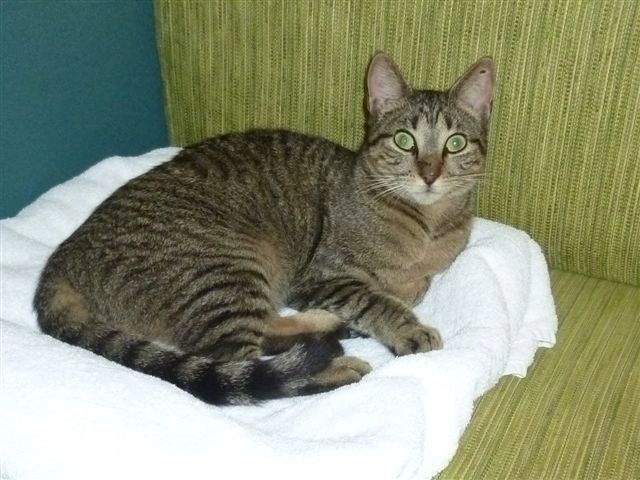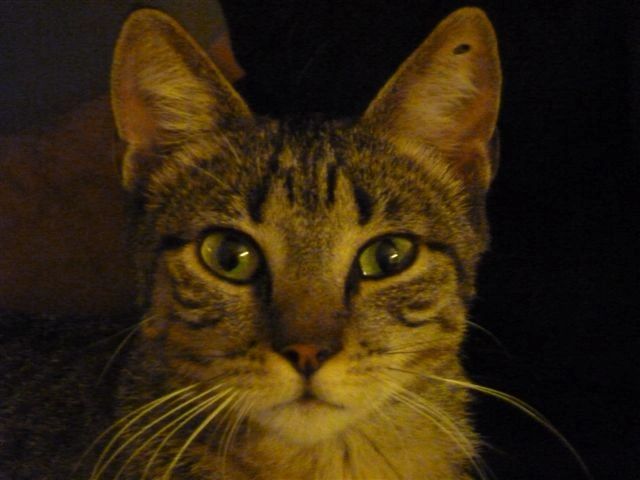 My name is Maya, as I was actually rescued in the Mayan peninsula of Mexico. I am a petite little 4 year old little girl, with a very long tail. My coat/fur is very smooth and the strong markings lead people to believe I may be an Abyssinian mix. You may notice that I have a small hole in one of my ears. No, my rescuers don't want to hang earrings from this! Actually I had already been trapped and spayed in Mexico, before my official rescue back to the States; that is how they "mark" already fixed cats.


I am lively and love, love, love to play. I am best friends with another cat named Chloe (see below) and would love if you would adopt us together. I would also be okay with other young and lively cats. I probably wouldn't adapt well to a home with smaller children or very rowdy dogs.


Because of my life on the streets before rescue, I can be a bit shy at first. However, if you give me time and are patient and gentle, I will love you and even want to sleep and cuddle with you in bed.


My health is absolutely fantastic and like all cats at HHCS have been vaccinated, de-wormed, de-flead.


Please adopt me . . . and Chloe too, if possible!



Chloe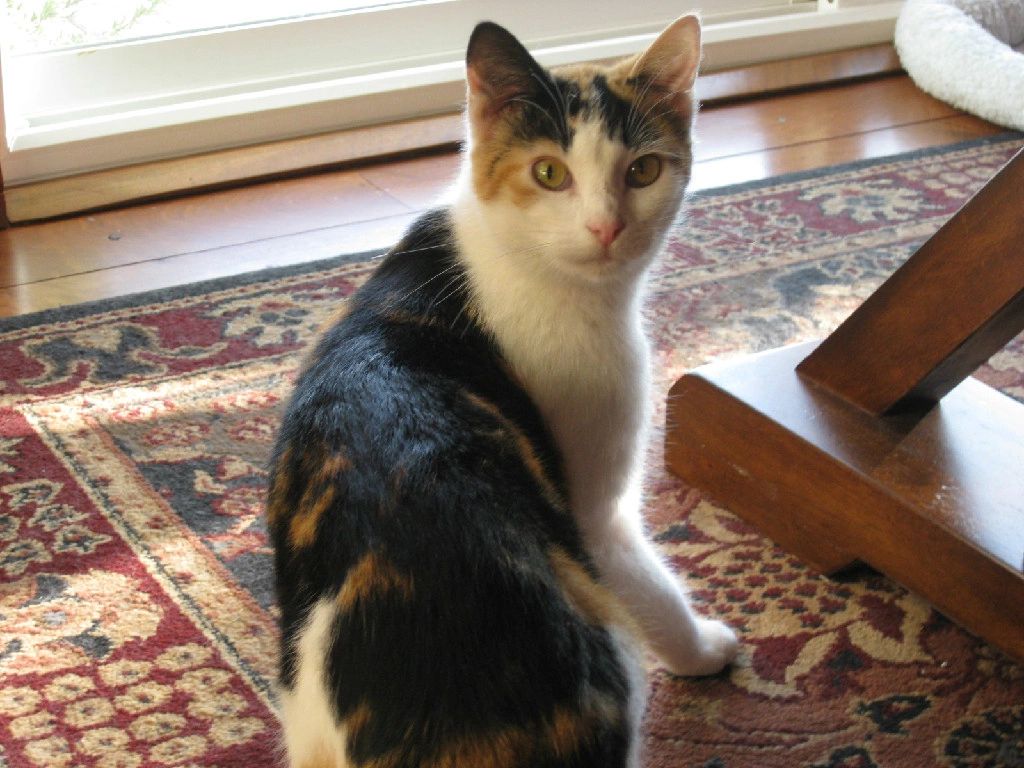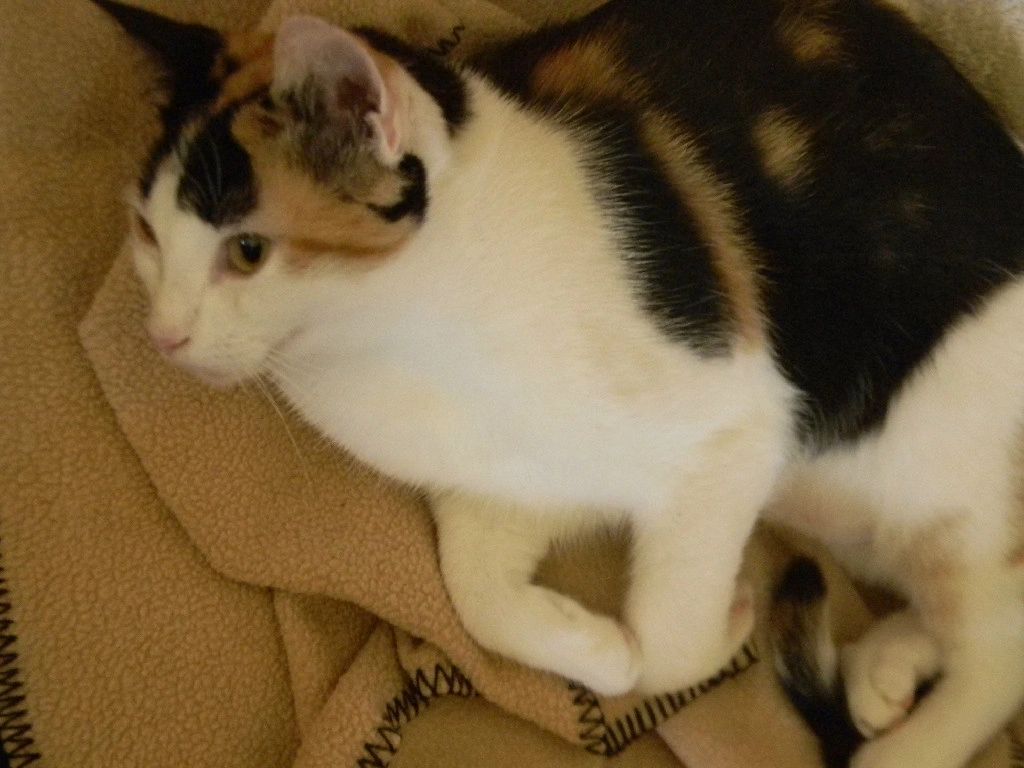 My name is Chloe and I'm a friendly, three year old, purr-monster kitty who loves to play and play and get into mischief. Even though I'm a bit shy at first meeting, I warm up fast and then off I go! My foster mom calls me "precocious with a capital P!" Yes, that's me.

I have a friend here at HHCS, name Maya and we love to play rough and tumble together. Would you adopt us both?


I am quite healthy, but had a rough kitten-hood. I was sick and worsened after I was vaccinated. So, even though I'm fine now, I really can never be vaccinated again. But that's okay, since I have to be kept indoors anyway.


My perfect home would be with Maya, or another young cat to play with. I am also good with dogs as long as they are cat friendly. Haven't been around children, but if they were gentle, I'm sure we'd be fine together.


I'm ready for my next big adventure . . . a new forever home!




FOSTER (OR ADOPT)


Here at HHCS we have a few cats that are middle aged and are likely not to be adopted, even though the are cute, healthy and loving felines. Most of them do not like other cats and find it difficult getting along with so many! They are usually some of our more affectionate cats, but alas, cannot get all the love, they so desire.

Our foster program is ideal for those who do not feel they can make a life-long commitment to a cat, either due to physical or financial reasons or due to indefinite plans for the future. HHCS pays for all food and medical attention; the foster home provides litter and love! This is a perfect arrangement especially for senior citizens.

We really need long-term foster homes of at least six months or longer. If you feel you can make this commitment, or want to adopt one of these middle aged kitties, please either contact us at healinghopecs@att.net or call us at 949-337-8372


Schotze


Schotze here, asking you to please help me find a home or foster me! I'm about 11 years old and so far no one wants to adopt me due to my age. But I am not happy here at HHCS. Too many cats here for my liking! Because I don't like other cats and they don't like me, I pretty much stay in the bathroom. And this makes me sad, because I am a very, very loving feline. I love to put my paws on your chest and rub my face against yours. I want attention so badly and respond to it with lots of love.

I am healthy and low maintenance. I eat mainly dry food and occasionally canned. With my short coat, I don't require much care. . . just lots of TLC. I do like to drink out of water faucets; just one of my cute little quirks.
Can you pleeeze, pretty please, adopt or foster me so I can get away from all these other cats!